SRL Diagnostics Partners with PathPresenter to Enable Digital Pathology Consultations
Gurugram, India and Montville, NJ | March 08, 2023 09:00 AM, Eastern
SRL Diagnostics (now known as Agilus Diagnostics), India's largest diagnostics services network, today announced that it has partnered with PathPresenter, the global image sharing platform for pathology, to enable digital pathology consultations between SRL's state of the art reference laboratories in Mumbai, Gurugram, and Bengaluru.
SRL has been at the forefront of introducing and adopting the latest in advanced laboratory technologies. With robust IT infrastructure and information management system, SRL Diagnostics is all set to pioneer digital pathology and its large scale adoption in India. SRL Diagnostics will deploy PathPresenter's clinical consultation platform to empower specialist pathologists at the company's reference laboratories to quickly and easily sign-out pathology cases uploaded from remote locations in SRL's laboratory network. This new capability represents a significant shift from a microscope-based standard of care to the use of digital whole slide images, which will help lay the foundation for SRL pathologists to deliver second opinion services that can better inform patient treatment decisions and sets a new benchmark of use of the technology of digital pathology in India.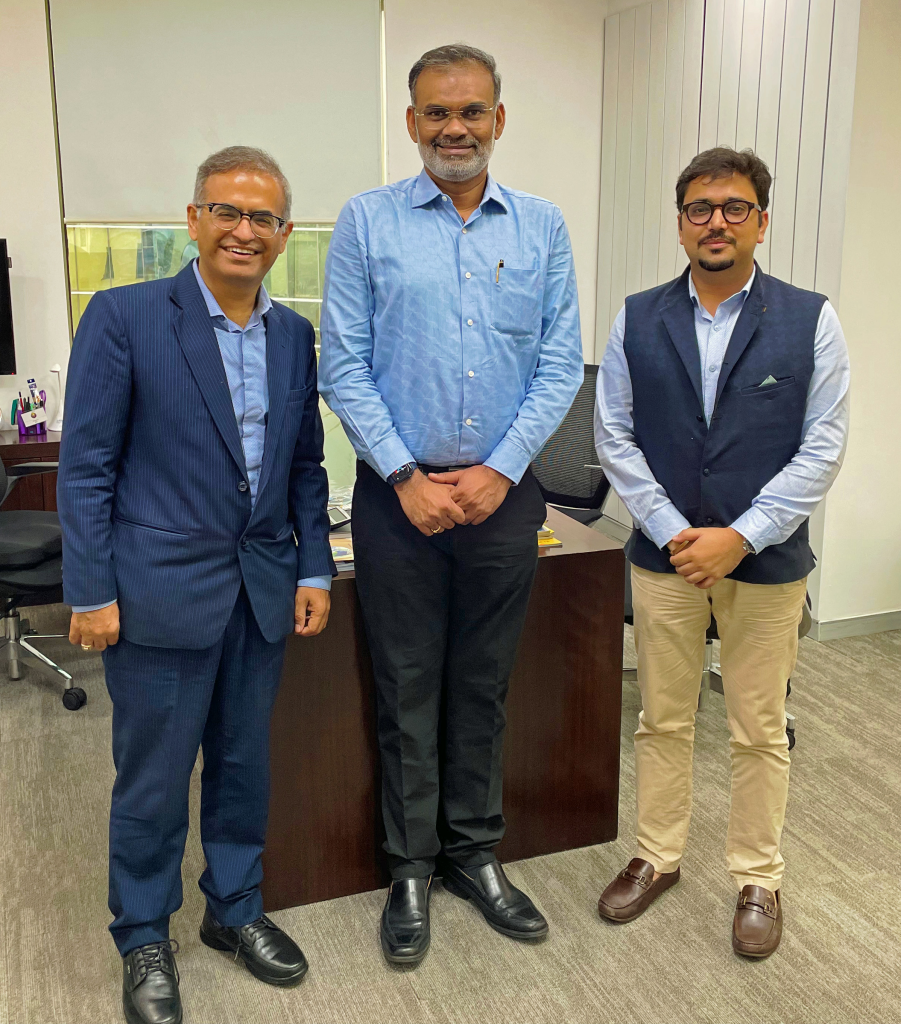 Announcing the partnership, Mr. Anand K, Chief Executive Officer of SRL Diagnostics said "Digital Pathology circumvents the need to travel to a workplace to report cases; thereby ensuring that clinicians and patients get accurate diagnostic insights wherever they are. Through this partnership, we are proud and excited to pioneer this on a large scale in India and raise the bar of diagnostic excellence. In addition to enabling multi-site collaborations, the PathPresenter platform will also aid in disease research involving pathology informatics that requires the archival, retrieval, organization and seamless sharing and analyzing of data sets created by anatomic pathologists. With widespread adoption, digital pathology will also help us reduce our carbon footprint by reducing the logistical requirements of transporting samples for consultation and review."
Dr. Rajendra Singh, Founder of PathPresenter, added "We are thrilled to collaborate with India's leading diagnostic pathology service provider and create the infrastructure for patients to get a faster report from the most skilled pathologists in the country. This partnership is in line with our mission to help democratize access to the world's pathology knowledge by connecting pathologists to the vast expertise of their colleagues globally and providing a practical and secure platform to access and use best-in-class AI models."
Dr. Kunal Sharma, Associate Director, CoE, Histopathology said "This collaboration will add impetus to our rapidly expanding digital pathology network. The digitized slides, which are high definition images of glass slides developed from processed tissue blocks, are instantly accessible to pathologists across the globe. This not only mitigates delays due to physical transportation of blocks but also prevents tissue exhaustion due to repeat slide preparation, especially in cases for review/expert opinion. With the PathPresenter platform, we get a seamless and secure access to our digitized cases enabling structured reports integrated with our Lab Information System. It also facilitates development of algorithms using Artificial Intelligence tools, alleviating the subjectivity in reporting."
Given the technology and data revolution in the Indian healthcare system, it will not be long before Digital Pathology becomes a standard of care in laboratory setting where data and artificial intelligence algorithms will transform patient diagnosis and therapeutic management.
About SRL Diagnostics
Instituted in 1995, SRL Diagnostics is India's leading diagnostics services provider with presence across 600+ Cities, 30 States and Union Territories. The company has the largest number of NABL and CAP accredited labs in the country with 3 centres of excellence providing high-end histopathology, hematology and molecular diagnostics, serving close to 20 million customers and conducting more than 40 million tests annually via an extensive network of 400+ labs including a Global Reference Laboratory in Mumbai and 5 Regional Reference Laboratories at Gurugram, Chennai, Bengaluru, Kolkata and Kochi. SRL operates over 3000 customer touch points across the country and caters to international markets like South Asia, Africa, Dubai and other parts of Middle East.
About PathPresenter
PathPresenter is the image sharing platform for pathology, on a mission to democratize access to the world's pathology knowledge by connecting pathologists to the vast expertise of their colleagues globally and providing a practical platform to access and use best-in-class AI models. Founded in 2017 by dermatopathologist and digital pathology pioneer, Dr. Rajendra Singh, PathPresenter has been adopted by 35+ tier one medical institutions for clinical care, education, and research, and has built a thriving community of 45,000+ users in 172 countries to easily view and share digital pathology images and knowledge. For more information visit www.pathpresenter.com.
Contact Details
SRL Diagnostics
Nadhiya Mali
Head, PR, Brand and Communications
8879009517 / nadhiya.mali@srl.in
PathPresenter
Cory Batenchuk – SVP of Operations
+1 873-355-9913
cory@pathpresenter.com